Find A Denturist Near You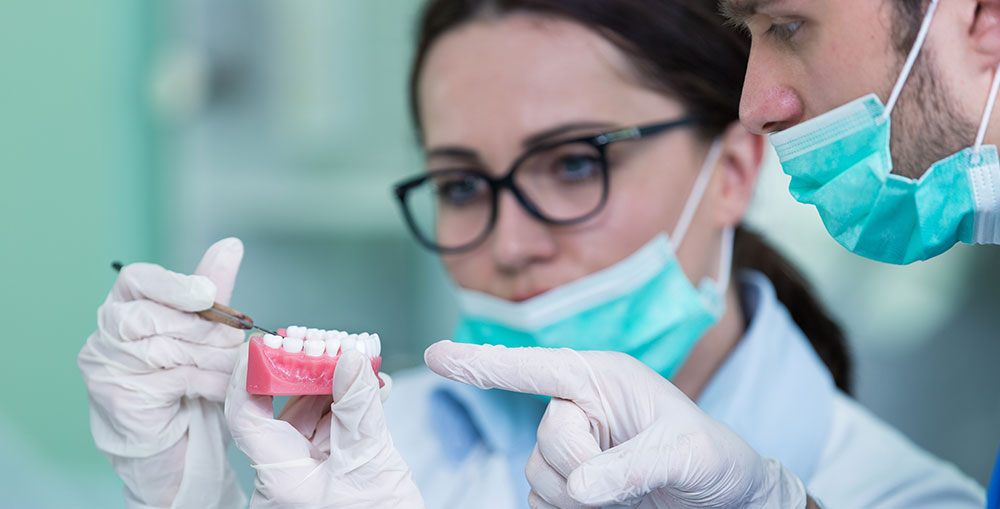 Denturists are Denture Specialists
Denturists specialize in manufacturing denture prosthetics. Denturists have a professional designation of Registered Denturist (RD). Denturists are qualified in the following scope of work:
Relining
Rebasing
Repairing
Full and partial dentures
Dentures over implants
In British Columbia, Denturists study the technical art of fabricating removable dentures. After graduating with a diploma, Denturist students must intern for a specific period and submit a portfolio of completed and successful patient cases as part of the licensing criteria. Registered Denturists have passed the government regulatory body exams. You do not need a referral from another health professional to consult with a Denturist. A Denturist Can Refer You To Other Health Care Professionals. Some Denturists also attend to patients needs in-home care situations or hospital visits. Denturists are proficient and time effective in the delivery of denture treatments. Most Denturists fabricate your prosthetics on premises, ensuring quality control and care.
Most Denturist Fees May Be Covered By Various Dental Plans Such As:
The Department of Veteran Affairs
Ministry of Human Resources
NIHB(First Nations an Inuit Health Branch)
Unions and assorted other private insurers.


Ask Your Denturist for assistance with your insurer. If your current dentures are five years or older they may need replacing. Ask your Denturist for an assessment of your current dentures. Quality replacement dentures can improve your health and appearance.