Find A Denturist Near You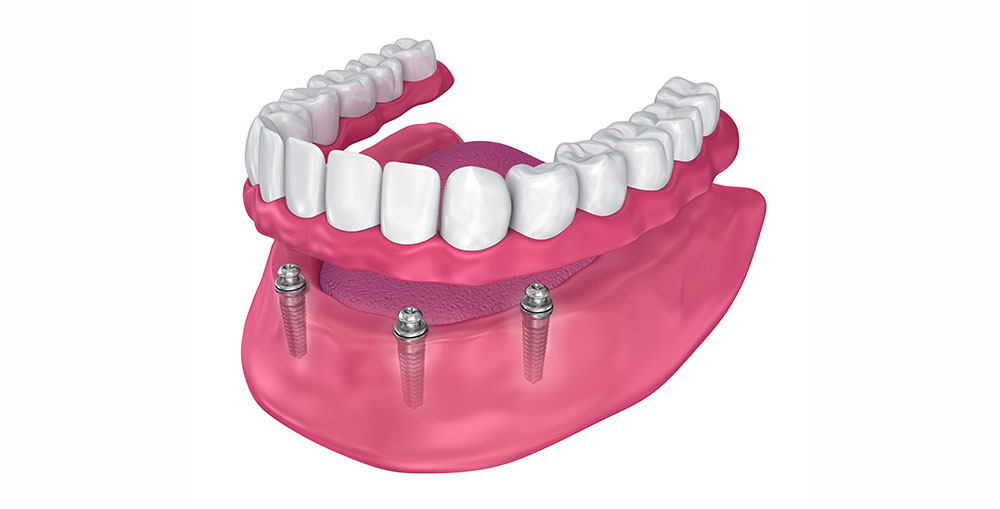 Implant Retainted Dentures
Loose Dentures can be remedied with the addition of dental implants placed by a dental surgeon. Your Denturist will fit dentures over implants to provide stability, increased chewing force, reduced tissue irritations, and decreased bone loss.
Implant Retained Dentures are no longer financially out of reach for the average consumer. Your Denturist will help you in understanding the facts and procedures involved in implant dentistry.
IMPLANT FACTS
Optimum tooth replacement is achieved with implants. Implants are root replacements. Once implanted into your jaw, the bone and the implant body integrate into one cohesive member and provide a stable and reliable anchor on which a denture may be fabricated. Implant bodies are also employed as retention abutments used in retaining full or partial dentures. In studies, dental implants are shown to preserve bone and reduce gum tissue loss. Eating, speech and laughter can now be performed with confidence. Patients feel better and gain a new found zest for life, as implants are the closest thing to natural teeth.
Historically, dental implants have a high clinical success rate. Patients who have opted for dental implants often remark how similar the implant feels to their own natural teeth. The patient can enjoy new found confidence.


IMPLANT BENEFITS:

Improved confidence
Stability during eating
Increased preservation of bone
Decreased gum tissue shrinkage
Less food seepage under the denture
Superior esthetics
Social interactions accomplished with confidence
A feeling close to that of your natural teeth
Dietary nutritional benefits